A
Mortgage Education

Leader
Let's find your dream home together
---
My Promise To You
Is to be an advisor in one of the biggest decisions of your life as well as to treat you like family throughout the process.
I promise to be your trusted advocate.
I promise to communicate in the way you want to communicate.
I promise to use the latest technology to make sure the loan process is seamless.
I promise to educate you on the loan process and answer any questions you have.
I promise to get you the greatest value in service and products.
-Kyle Nicholas McCray – NMLS# 1467215
My Approach
I aim to advise, educate and deliver an exceptional customer experience.
My Mission
Treat you with respect and deliver the support you need to be successful on your homebuying journey.
Guide To Selling
Learn the ins and outs of selling a property and how to optimize your listing.
Imagine a scenario that eliminates the need to hire a moving company and saves you the hassle of updating family and business accounts on the new address. The list of conveniences don't stop there when it comes to purchasing the house you rent. This is only possible,...
read more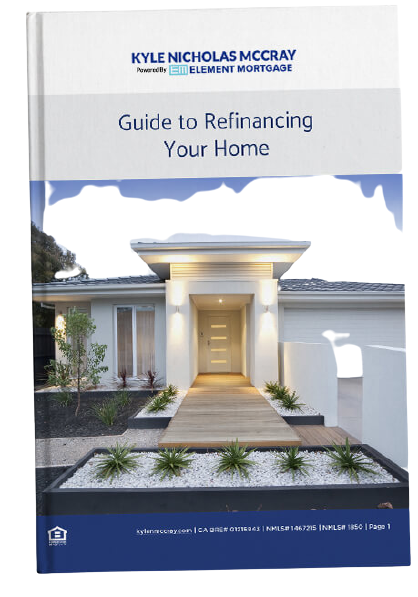 Guide to Refinance Your Home
The main reasons to refinance are to receive a lower monthly payment, modify your loan's characteristics and perhaps get a cheaper interest rate. In addition, if you pick a fresh new loan, you may also be able to choose the length of the loan. However, this isn't the only benefit of refinancing a mortgage. You can also refinance into a different loan type or term, which may allow you to pay off your mortgage faster. You might also refinance to pull cash out of your home's equity.
In this guide, we will go over if refinancing is a good option for you, how to choose the ideal refinance program and break down the refinance process.
What My Clients Are Saying